We're thrilled to announce that the Qizzle team has been diligently crafting a brand-new website experience for you! Our digital workshop has been buzzing with activity, and we can't wait for you to dive into the enhancements we've made.
Keep scrolling to learn about the new features and enhancements.
Seamless Transition:
First things first, there's no need for panic! Your existing login credentials (email addresses, passwords) and past orders remain intact and secure.
What's new:
While there are too many upgrades to list them all, here are some standout features we're excited about:
Promotional Tiles: Discover multiple promotions right from our home page.
Bulk Buy Deals: Logged-in customers can easily identify eligible bulk buy deals without viewing the product page.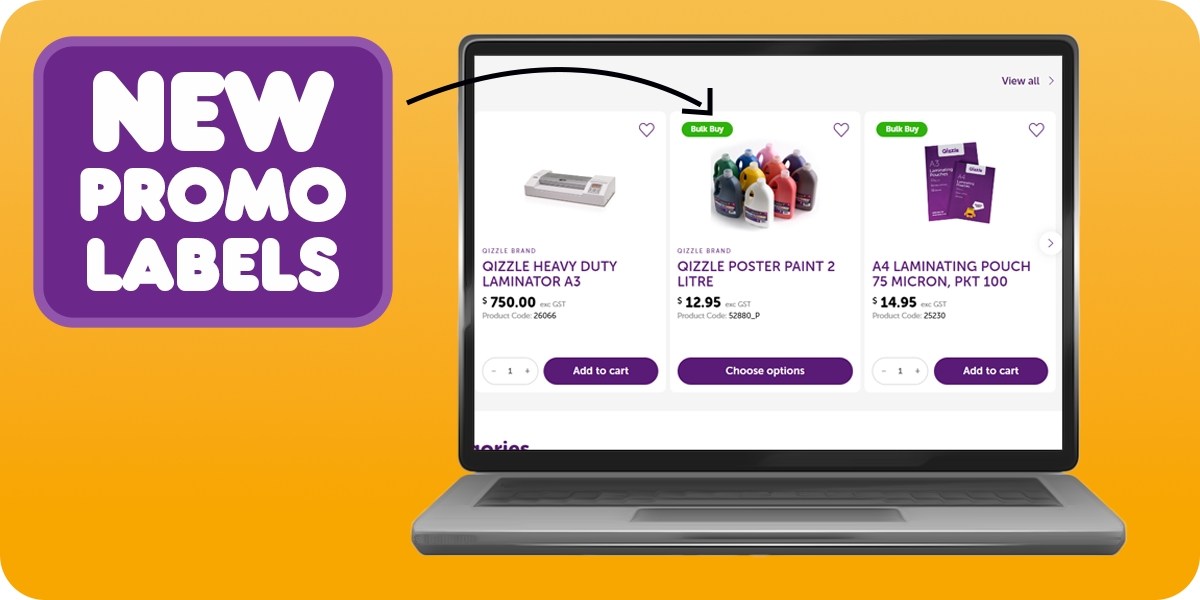 Bulk Order Pad: Every product that contains multiple variants now includes a handy bulk order pad.
Back-order Alerts: Stay informed with back-order labels that display in your mini cart and shopping cart pages.
Product Labels: Quickly spot products that are on sale, new, NZ Made, or ECO Friendly.
Enhanced Filters: Find exactly what you need with new product filters, tailored specifically for the education sector.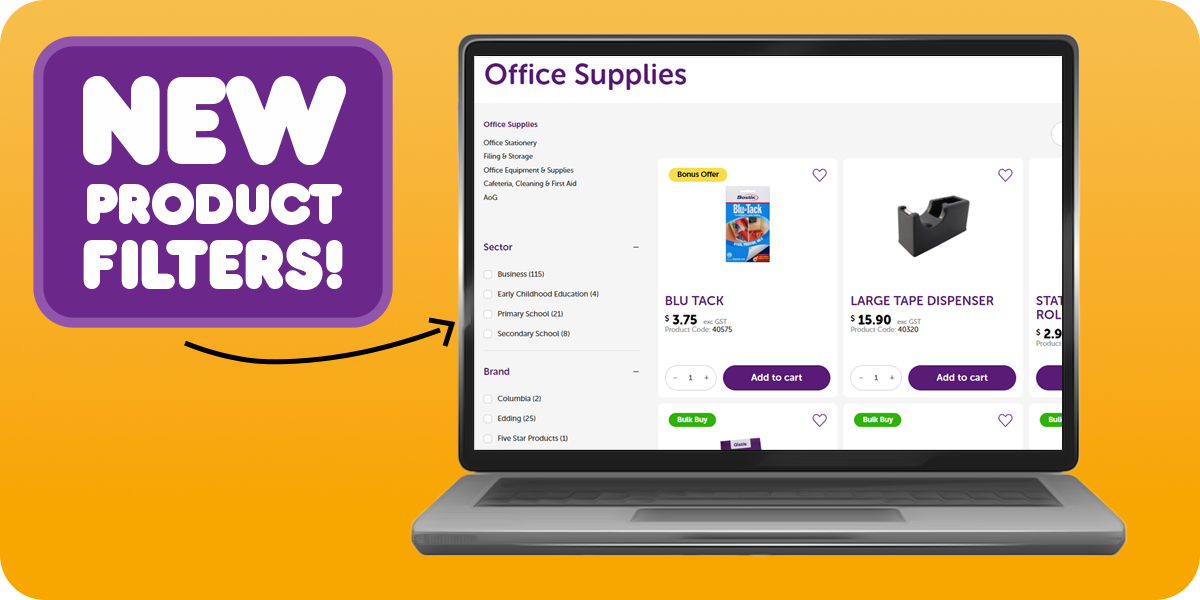 Revamped 'My Account': Your personal dashboard now opens to 'My Profile', displaying your account details, and tailored blog content for your sector (ECE, Primary School, Secondary School, Business).
Our monsters have put a lot of thought into these updates to make your Qizzle experience more intuitive, efficient, and enjoyable. And the best news is, even more improvements are on the horizon in the days and weeks to come! So take a spin on our new website and discover the full range of improvements!